Having tried affiliate marketing, you strive to keep up with the pace and look out for new affiliate programs to increase your passive income.  Actually, we are spoiled for the choice of various affiliate programs and networks. You don't want to focus on a single program but you don't want to be deceived by tricksters too. Thus, you keep looking for a reliable company with stable payouts. Amazon is one of the dominant names when it comes to affiliate programs in the e-commerce sector. But it is not the only one in the market. There is another giant player in this industry — eBay. Interestingly, the eBay affiliate program is not mentioned often.  
No need to introduce eBay — it is a recognizable e-commerce company known for its auction-style model. In 2008, eBay launched its in-house affiliate program to promote products offered via the platform.
When it comes to affiliate marketing, you always want to promote products and brands that people know and trust. Hence, it is easier to promote products from eBay, the platform everyone knows well. The eBay affiliate program, officially known as the eBay Partner Network, is a great way to make money by sending traffic to eBay by advertising products available on the platform.
So, today we will discuss what the eBay Partner Network (EPN) is all about, partnership terms, and how it differs from other affiliate programs.
---
The eBay Partner Network: Distinctive Features
Actually, all affiliate programs are quite similar as there is an advertiser that needs to promote products and expose them to a wider audience and a publisher who agrees to promote those products (services) for a specified commission.
Despite numerous similarities, let's list some features that distinguish the eBay Partner Network:
Low joining threshold. Unlike many affiliate programs with high requirements to potential affiliates, eBay Partner Network kindly welcomes all new publishers, including bloggers with little traffic.  
Low payout threshold. Affiliate commissions are paid monthly and the minimum payout is 10 units of the selected currency (for example, 10 USD or 10 euro).
eBay affiliate newsletters that inform you in advance on upcoming deals (so you have a chance to post a promotional link)
eBay is a worldwide brand with more than 162 million active customers and over 5 million sellers; more than 291 million people use the eBay mobile application. Hence, the network accepts traffic from almost all GEOs.
Many trusted reputable brands are sold on eBay, including global names like Adidas, Asus, Crocs, JBL, Philips, Reebok, etc.
eBay is a huge platform, or even gigantic. The platform offers various advantages to customers, including free shipping on numerous products and the Best Price Guarantee. Unlike Amazon, to which eBay is often compared, the platform doesn't charge shoppers for premium services. Moreover, eBay rightfully has an A+ rating from the Better Business Bureau. This rating means excellence.
The choice of products to promote — the listing contains billions of items from all possible categories.  
---
How to Join the eBay Partner Network
Actually, anyone can apply to the eBay Partner Network.  
The requirements to publishers are as follows:
You must be at least 18 years old (able to sign contracts);
You should have an eBay account;
Your residence country should permit PayPal or Direct Deposit payments;
You should have an online resource with no 'illegal, restricted, or adult' content.
Note: There are no minimum traffic requirements to join the program.
---
Sign Up Process
First of all, you need to have a valid eBay account. If you don't have an eBay account, you should create one before signing up. Just go to eBay, select "Register" in the upper left corner of the home page. You will be offered to open a Personal or Business account.
 Now that you have an eBay account, scroll to the bottom of the home page and select "Affiliates".
Next, you apply to join the eBay Partner Network via the signup page where you need to fill in some details. Upon approval (which is usually almost immediate), you are ready to promote products and receive your commissions. Now you can log in to your eBay Partner Network. On the Welcome page, you click on "Account" and fill in the information in the drop-down menu (Address, Payment Information, Tax Information). Now you've done it.
Then, you can search for a suitable product on eBay to promote (niche, value to your readers).  Next, you create an affiliate link for the chosen product. Do not forget to make it "pretty" using one of the available link-shortening tools. Then, you just share the link on your website, blog, YouTube channel, email, and social media communities. When your follower clicks on the link and completes the purchase, you receive your affiliate commission.
---
Commission
In the beginning, EPN offered affiliates between 40% and 80% of its revenue from sales, but recently the company changed its terms and provides commissions from 1% to 5% from sale prices based on a product category. The Rate card, as of August 24, 2020, shows commission rates by product categories:
Besides not having the highest commission rates, the eBay affiliate program has one more drawback - a cap on affiliate commissions (on the chart above, a cap is indicated in the 4th column). This means that the maximum amount to earn per transaction is limited. So, when you select a category, check with the Rate Card for a cap — you don't want to be left with a maximum of $100 for a real estate sale.
---
Referral Period (Cookie Duration)
Another feature that marks out the EPN among most affiliate programs is the 24-hour cookie duration: you receive a commission if a referred user will make any qualified transaction within this time limit. A qualified transaction means a purchase from the 'Buy It Now' category within 24 hours or a bid placed within 24 hours (and won within 10 days).
While choosing products to promote, keep in mind short referral cookie duration. Some items, like expensive electronics or high-end devices, might take some time for people to complete a purchase. Naturally, we all read multiple reviews and compare several brands before buying costly products. Hence, 24 hours might not be enough for a person to purchase the item at once or to place a bid. That is why for such a short referral period you'd better go with mid-price products that can be purchased on spot. The fewer variations a product has, the shorter the purchasing process will be.
---
Marketing Tools & Instruments
The program provides its affiliates with an easy-to-use custom link generator. One of the most helpful tools is the 'Smart Placement' tool that allows affiliates to show dynamic ad banners. Dynamic banners are capable of identifying eBay visitors and displaying viewed but not purchased products. Additionally to dynamic banners of all sizes, the platform offers seasonal banners for featuring seasonal or holiday sales. Custom banners are also available: you can select a theme and ad layout. After the preview, you can add a customized banner to your blog or website.
Other marketing tools include 'Smart Share' (a Chrome browser extension to help you create fast affiliate links that can be shared on social media), the 'Bookmarklet Tool' (for creating fast affiliate links to eBay pages from different browsers), 'Smart Links' (all your eBay links automatically include tracking data), and 'Creative Gallery' (it contains all available creatives for the eBay Partner Network).
Experienced marketers might make use of various APIs:
Buy API;
Shopping API;
Finding API;
Trading API
Merchandising API.
---
Analytics and Reporting
All EPN affiliates receive access to EPN Publisher Portal and a dashboard where they can see affiliate campaign statistics, earned commissions, and payment history.  
EPN performance reports provide detailed data on performance by campaign, product category, day or month, tool, or even top-selling items. Based on tracking and reports you can further optimize your campaigns. Once you determine the most successful campaigns, categories of interest, and the highest converting items, you can tune up campaigns to promote items people are more interested in.
---
How to Promote the eBay Affiliate Products
EPN gives you a free hand in the promotion of products. You can promote them through your website or blog, via YouTube channels, social media pages and communities (Facebook, Instagram, etc.), Quora, or any other available traffic sources.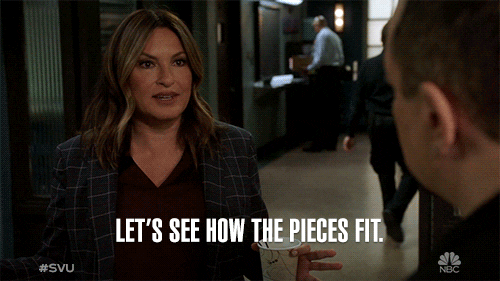 Having at your disposal affiliate links and various banners, you can develop a marketing strategy that matches your audience. You can place a dynamic banner on your website and replace it with seasonal banners when available to keep up with the times and events (for example, a Christmas sales season). You can write detailed reviews about the promoted products or comparison reviews featuring affiliate products. It's all your choice.
Important: Do not forget to make a disclosure of your affiliate partnership. You can write it in your own way, saying that clicking on some links may result in you earning a commission, or use disclosure variants and samples provided by the network. To comply with the FTC regulations, a disclosure can be short but still transparent, for example, "#advertisement", "#ad", or "#sponsored".
---
Key Benefits and Drawbacks of the eBay Partner Network
Pros:
Easy to join with no specific requirements to publishers;
Simple account-opening process;
Great affiliate landing page;
Detailed performance reports available in different formats;
Tons of products to promote;
Various tools and instruments to promote products.
Cons:
Referral period is only 24 hours compared to many affiliate programs with a 30-day or even longer cookie duration. Initially, the referral period was 7 days but later the platform changed the terms and set it for only 24 hours.
Relatively low commission rates and a commission cap.
---
Conclusion
Now that you've learned more about the eBay Partner Network, you should be wondering whether it costs to partner with the platform. It's anybody's guess, though. The EPN might be a great option for beginners with low-volume traffic as the platform doesn't set a traffic threshold to join the program. As for marketers and webmasters with high-volume and high-quality traffic, they'd better look for other affiliate programs with higher commission rates and longer referral periods.