When anyone is asked about online advertising, Facebook is probably the first platform to be listed. The impressive audience of more than 2.5 billion monthly active users just can't be ignored. Considered one of the most comprehensive tools Facebook Ads Manager provides diverse features and numerous targeting possibilities. But as with many other online advertising platforms, you need to spend time monitoring and optimizing your campaigns.
Another important point is that recent updates of Facebook and Instagram algorithms led to shorter average time users spend scrolling the newsfeed. Thus, advertisers struggle even more to get the attention of Facebook users and face higher CPM rates. The problem of wise budget allocation is urgent more than ever. Launching new ad sets, pausing inefficient ads, and adjusting bids strategy require time investments.
Sure, there are experts and marketing agencies to take on the responsibility of managing the campaign for your business. Alas, their services are costly. Luckily, there are other options. If you see positive results of your campaigns and you are generally satisfied with ads performance, but not ready to spend hours on monitoring, you can simply automate your advertising campaigns. If you know that you can pause low-performing ads and increase budgets for more efficient ad sets without checking Ads Manager, how would you feel? I guess, pretty relaxed.
As of now, there are many tools and software options to automate your Facebook ad campaign that are capable of freeing tons of your time. So, today we will review the most popular and authoritative automation tools and reveal their advantages and disadvantages.
---
Facebook Automated Ads
The platform goes with the times and offers Automated Ads. You just highlight the important aspects of your business and the tool offers personalized ads. Later, Automated Ads determines the best performance and makes suggestions on how to improve the campaign to achieve your business goals. You need to select the objective for your advertising campaign, and Automated Ads will help to create and manage your ads.
First of all, you can create up to 6 versions of your ad. Automated Ads tool will offer suggestions on text and call-to-action details based on information from your Page. If your ad campaign is running, the tool will suggest the best-performing variant.
Second, customized audience options are suggested based on the information from your Page. There is also an automatic audience that Facebook suggests for your business; it includes people near your business location, people with interests related to your Page. Over time, your automatic audience is adjusted and improved.
Third, you'll see the recommended budget to achieve the campaign's objective. You can set your available budget and the system will provide you with potentially expected results.
Fourth, Automated Ads will inform via notifications on the performance of your ads. You will also receive notifications with suggested changes (for example, to refresh a creative to avoid ad fatigue and so on.)
How to create Automated Ads:
On the top of your page open Promote, click Get Started With Automated Ads -> Get Started.
There will be several questions about your business to be answered. Then, you reach the Choose Your Plan part. Facebook will offer a recommended plan, but you can select an alternative option.
Next, you need to add details for Automated Ads, such as:
Ad creative. You select a creative and text for your ad. Facebook Automated Ads may also suggest some details from your Page. Advertisers can make up to 6 variants of the ad.
Audience. You can agree with the suggested target audience or create a new audience for your ad campaign. Facebook offers a customized-for-your-business audience as an option.
Daily Budget. There is a recommended budget to achieve the goal, or you can set a custom budget for the campaign.
Payment Method. Nothing new here – you choose a payment method that you can change or review later, if needed.
When all stages are completed, click Promote Now.
Important: 'Automated Ads run continuously to learn what performs better for your plan. You won't be able to set an end date, but you can pause or delete your Automated Ads at any time.'
Pros:
Free
Comprehensive introduction to Facebook advertising
All-in-one solution for Facebook business.
 Cons:
 Ad accounts can't be removed
Members of marketing communities mention numerous reports of crashes and bugs.
---
Social Pilot
One of the most popular and reputable tools for managing Facebook campaigns. More than 115k+ businesses, from small agencies to giant corporations, use SocialPilot to manage their ad campaigns. The platform provides a very easy-to-navigate dashboard and saves time by automated scheduling. Detailed analytics from SocialPilot is a solid background for the improvement and automation of your campaigns. You can monitor your ad campaigns and adjust them accordingly. Tuning budgets, days and times for running ads, and duration of ads has never been easier.
Below you can see the pricing models designed specifically for businesses of all levels:
Pros:
 Straightforward and simple platform, beginner-friendly
 14-day free trial
It is not expensive compared to other popular Facebook tools. A $25 plan is affordable for small businesses
 Detailed statistics on every Facebook ad account.
Cons: 
Less expensive monthly plans provide limited functionality.
---
Qwaya
This platform is a favorite tool of many marketers working with Facebook advertising campaigns. It was originally designed for marketing professionals as it provides tons of advanced features not available across other similar platforms. One of the best features that deserve highlighting is Ads A/B testing; moreover, results can be filtered by different parameters.
As we always say, testing is a must-be part of any ad campaign, and with Qwaya you can make it even easier for any variable. Another useful feature is scheduling. Not to waste your efforts (and funds), you can run campaigns only at times with the highest ROI. The list of features is quite long, but if you're seriously into the marketing business and ready to spend some time learning, Qwaya is obviously the platform that deserves your attention.
Pros:
Multifunctional platform
Free 14-day trial
 Custom automation rules for advertising campaigns
 Extensive set of features, including campaign organizer, split testing, Excel export, multi-user, Google analytics tagging, extensive library of advertising templates, etc.
Cons:
Not an easy-to-use platform, recommended for experienced marketers
Costly, with the minimum fee for the premium $149.
---
AdEspresso
Besides being a powerful ad creation and optimization tool, AdEspresso provides a vast library of courses and webinars. This is one of the most straightforward and simple platforms, yet very powerful and multifunctional. The platform supports Facebook, Instagram, and Google Ads, so you can create your campaigns in a single place. Initially, AdEspresso was designed for creating, testing, and optimizing advertising campaigns for social media platforms. It is also capable of doing numerous A/B tests to determine the most effective ad set.  Analytics and reports are available in Web, PDF, email, and Excel.
Pros:
Easy-to-understand visual analytics and customizable dashboards
AdEspresso Academy provides numerous free training tools
Automated A/B testing
Free trial.
Cons:
With AdEspresso you can't add ads to the campaign that has been submitted to Facebook
There are complaints about the customer support across several marketing forums
Free trial is available only with a credit card.
---
Adroll
The platform represents a great option for marketing agencies and large businesses for automation, retargeting, and CRM instruments. The feature that deserves special attention is the cross-device reach. AdRoll can significantly boost brand awareness and generally improve your campaigns' efficiency. Adroll supports various types of Facebook ads, including single-image, carousel, and video ads. A free plan might attract beginners, but they must be ready to deal with a quite complex system.
Pros:
Free 30-day trial
Extensive ad targeting
Automated retargeting options.
Cons:
Free version has limited capabilities
Might be complicated for beginners.
---
Hootsuite Ads
This is one of the most reputable and popular platforms. Thousands of brands and individual marketers use Hootsuite's services for their advertising campaigns. This tool intends to simplify all the major aspects of advertising campaigns and allows creating ads in a few clicks through automated scan of Facebook posts for the best posts to promote, assistance in determining advertising goals for every ad set. Besides, Hootsuite Ads also provides automated targeting and bidding. There is a built-in tool to determine the best-performing features of ads, such as image, shape, and so on; however, to make an ad unique, it is always recommended to adjust it or write your own variant. Hootsuite Ads ensures detailed analytics and stats on your ad performance.
Pros:
30-day free trial
User-friendly and simple platform
Facebook, Instagram, and Google Ads campaigns.
Cons:
All functionality of the platform is available only with the $599 Business plan; plans Professional and Team offer fewer instruments.  
---
Driftrock
Another reputable platform that cooperates with world-renowned brands like BMW, Honda, and Coca-Cola. Driftrock offers a 4-step approach to Facebook ads: Create, Automate, Trigger, and Lead Response. Driftrock Create makes your well-designed ad ready in a couple of minutes. Besides, the Driftrock Flow tool automatically updates custom audiences for Facebook and targets similar audiences. To ensure higher performance, Driftrock allows scheduling and triggering advertising campaigns based on a variety of factors, such as weather, TV schedules, etc. Driftrock Ad technology helps brands "engage with audiences on Facebook at scale, while delivering messages at the perfect time through triggers such as what's on TV or the latest sports results. For example, BMW used Driftrock Triggers to build awareness for BMW xDrive 4x4 technology when it rained or snowed, resulting in a 30% increase in ad engagement."
Driftrock OpenBook ensures detailed reports with analytical data for all Facebook advertising campaigns.
Pros:
Custom bidding strategy
Automated ad creation
Smart automated targeting.
Cons:
Driftrock doesn't offer a free trial. Yet, you can try the software demo version
Can be expensive in the long run compared to competitors.
---
Revealbot
A very popular, easy-to-use Facebook ad automation tool with advanced features has been specifically designed to take on and automate routine work. Revealbot's software allows complex automation, including various custom timeframes and metrics, ranking, and metric comparisons. The AI-based tool can be integrated with Slack, the instant messaging tool for team management. Revealbot is capable of automating Facebook Ads, Google Ads, and Snapchat Ads. One of the useful features is data visualization that presents data graphically — it is much easier to determine trends or compare parameters of the campaign. The minimum plan is $83 per month; a 14-day free trial is available.  
Pros:
Advanced automation of advertising campaigns, including budget and bids management, automatic pause or restart of campaigns
Revealbot's software allows running automated rules every 15 minutes compared to Facebook's 30-minute native frequency
Free Facebook Ads automation courses and tutorials; guides on Revealbot automation rules and strategy.
Cons:
Monthly plans are costly for individual marketers and small businesses
There is no automatic image ad builder.
---
AdStage
This platform is useful not only for Facebook Ads automation but makes the life of marketers who work with multiple social media much easier. AdStage helps to 'create, optimize and report across your search and social ads in one place'. This means that you can manage all your campaigns across different platforms in a single, easy-to-use dashboard. AdStage helps to optimize advertising campaigns and provides automated scheduling, alerts on performance for current ad campaigns, managing budget, and so on.
Pros:
Free trial
All the cross-channel data can be viewed in Google sheets.
Cons:
Can be a little complicated for the beginners.
---
Connectio
This is a very powerful set of tools for ad automation. Four performance-oriented tools, including ConnectAudience, ConnectLeads, ConnectRetarget, ConnectExplore, and ConnectAutomate, can take your advertising campaigns to a new level.
ConnectAudience. This tool helps to build your Facebook custom audiences based on your email autoresponder (in other words, the tool synchronizes the existing email list). So, ConnectAudience helps to divide your email list by the Facebook behavior and saves your contacts as customized Facebook audiences accordingly.
ConnectLeads. This tool helps to connect Facebook leads ads to the email CRM. When a Facebook user clicks on your Facebook ad, the smart tool helps to get the user's email. The process is fully automated.
ConnectRetarget. You have probably guessed that ConnectRetarget integrates your web-traffic with Facebook retargeting. The tool is easy-to-use and integrates seamlessly with WordPress and ClickFunnels.
ConnectExplore. This tool works as an 'audience search': you enter some search parameters and will receive a list of potential target audiences and automated suggestions. You'll receive real-time updates on what interests (audiences) perform better, so you can remove low-performing audiences.  
ConnectAutomate can 'turn your best performing posts into ads on autopilot'. The tool is based on Facebook infrastructure and implies the core principles of the social network — keep people connected and engaged. The most popular posts turned into ads will be rated higher and cost less for reaching the audience. ConnectAutomate deploys a special advanced algorithm for monitoring all your posts (text, video, links, and images) to determine the best-performing ones with higher potential. And the entire process is carried out on autopilot.  
---
Canva
This popular tool stands out from all other platforms with its extensive capabilities in designing ads. Canva allows hassle-free adding, editing, and removing various elements via drag-and-drop controls. The ad creation process is very simple with a huge library of ready-to-use images. Select the suitable option, add or resize the text tab, and voilà — your ads are ready to be used. Most of the offered elements are absolutely free, but you can find some images marked as Premium — they will cost $1 per image. Canva significantly simplifies and automates the process of designing images or banners for your campaigns.  
Have you tried 'drag-and-drop' automated design tools for creatives?
0 votes
---
  Albert
Renowned for being the first-ever AI platform, Albert helps with 'executing and optimizing every step of your campaigns'. Albert was launched in 2010, and many reputable brands use the platform to run their autonomous marketing campaigns. The platform incorporates machine-learning, predictive analytics, control systems, and processing offering a cross-channel marketing solution and campaign execution. Albert assumes responsibilities to carry out multiple tests and make further decisions based on results and detailed analytics.
---
Zalster
A very popular artificial intelligence marketing platform that doesn't need introduction in the marketing community. Considered one of the best in the niche, Zalster takes on the responsibility to optimize targeting, budgets, bids, and even ad creatives to deliver the best results. The intuitive dashboard provides all options for automation of your campaigns and ensures visualization of the progress. Zalster also provides live updates about the running ads via Slack.  
Another useful feature is split testing. You can split-test for conversion or bidding and select the variant with the lowest CPA.
Zalster implements a very interesting pricing model: the platform charges 5% of your total Facebook ad expenses per month with a minimum fee of $495. Small businesses might consider it expensive, but for large businesses, it might be a smart investment. Below you can see some of the well-known brands that trust Zalster.
---
Why Use Facebook Ads Automation Tools and Software
In the advertising world, Facebook is a goldmine that outperforms many other advertising platforms. Whatever business you are in, billions of potential customers (aka Facebook users) just can't be ignored. Facebook provides numerous built-in tools to facilitate advertising campaigns; yet still, with many options and choices at your hand, creating and adjusting ads is a time-taking process, particularly, when you manage multiple campaigns. So, all kinds of automation tools come to marketers' relief.  They help to adjust your campaigns by specific metrics based on estimated performance.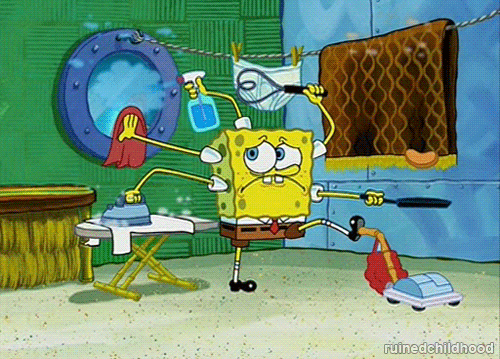 Well, many experts do their best to assure you that creating Facebook campaigns is pretty easy. We can't argue with that. The point in question is to run profitable ad campaigns.  Some factors play against marketers:
Facebook Ads Manager and its algorithm are continuously changed to enhance ad performance and keep up to date. So, marketers have to follow all the updates to figure out what schemes work.
The attention span of Facebook users gets shorter (around 8 seconds only).
The cost of Facebook ads increases due to strong competition. Therefore, it is more and more challenging to make paid ads profitable.
With this in mind, you just can't afford to run underperforming ads — it's a waste of money. You don't want to stop the campaign and stay in the shadow of your competitors losing potential customers.  That is why you have two options, whether to spend days and nights following your ads' performance or to automate your campaigns via specialized tools. Automation allows adjusting and tuning campaigns on-the-run, which means higher ROI and lower cost per acquisition.
---
Automation vs Artificial Intelligence
It is an open secret that artificial intelligence (AI) develops at a great pace. As of now, many advertising automation tools are based on AI algorithms to save marketers' efforts. In fact, these two terms, Artificial Intelligence and Automation, are often confused. Digital marketers should know the difference between the terms, so to realize what tools and software will cope with the requirements.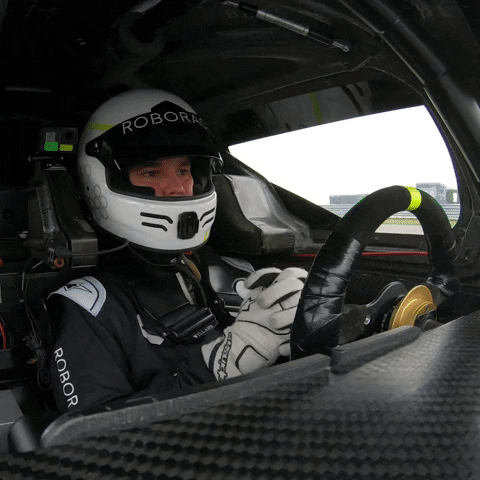 Artificial intelligence refers to computer systems capable of performing tasks to imitate human intelligence, for example, reasoning, visual and speech recognition, decision-making. The AI that can understand marketing KPIs, is capable of implementing different algorithms to find specific solutions. Most AI algorithms work as recommendations, offering advice, which humans can accept or decline.
Robotic Process Automation (RPA) is software suitable for performing repetitive and simple tasks based on given instructions. To execute commands effectively, automated tools require human supervision and manual configuration. The challenge for a human supervisor is to foresee all possible variations so that the machine could make the right choice every time. In case of any changes in the environment, marketers should get involved and adjust the settings.
---
Automation & Artificial Intelligence
The combination of RPA and some elements of AI is called Intelligent Process Automation (IPA). IPA tools offer benefits of both automation (higher speed and efficiency, ability to scale, etc.) and AI (flexibility, processing power, insights, etc.) Using IPA, marketers can expand their capabilities because they hand over some campaign management tasks to machines. AI differs from automation by its ability to start, change and stop the process following the environment. Therefore, marketers get more personalized performance and execution. That is why Forrester predicts the continuous growth of businesses using IPA-based marketing.
The key benefit of the IPA technology for marketers is that this software is capable of not only providing some insights but turning them into practice. Some platforms from our list above (for example, Albert and Zolster) are capable of getting data across various channels, developing strategies, evaluating various combinations of ad creatives, and so on. Based on received data the software can adjust bids and budgets, change target audiences to get the KPI set by a marketer.
This takes on a new significance as potential customers expect personalized offers, and IPA-based technologies is probably the only way to provide a personalized experience across digital channels.  
As you see, the implementation of intelligent process automation facilitates higher ad performance at lower costs saving marketers' time for further innovations and developments. In other words, the potential of IPA is tremendous — the fantastic combo of robotic automation and AI becomes more and more sophisticated ensuring further innovations.
---
4 Types of Facebook Ads Automation
Many modern technologies are designed to save our time and effort, and ad automation isn't an exception. When it comes to Facebook, we can divide automated rules into four major types.
Ad set scheduling. Facebook is capable of delivering ads round-the-clock and targeting the selected audience. But as all know, the ad performance varies through the time of the day and the day of the week impacting ad costs. Thus, we strive to run ads during the peak periods of the target audience.  
Ad creative testing. Again, testing in marketing can't be overestimated. Testing creatives influences significantly ad costs and the overall performance of the campaign. It includes testing of several ad variants (images, descriptions, and CTAs), ad sequencing, and ad rotation rules.    
Optimization. If you set the criteria for making changes to the campaign, the automation tool will send notifications on changes applied. The good thing is that you don't need to follow the performance of your ads and make changes manually.
Performance. This automation type sends alerts about cost-per-conversion, low and high CTR, etc. So, you receive a list of creatives or ad sets with their performance.
---
Conclusion
Facebook has a huge audience that you simply can't ignore in marketing. Facebook Ads have already proved to be an effective tool in reaching audiences. The process of creating and developing a successful advertising campaign is tedious. To our relief, there are advanced tools and software to simplify the quest. Facebook ads automation saves time and money while working 24/7 instead of you to make field-data driven decisions. To scale up your Facebook campaigns to a new level, you just automate ad creation, bid adjustment, and budget management, thus relieving yourself from tedious non-stop monitoring the performance. Hopefully, the information above inspired you to get your advertising campaigns to a new level.