The crypto market is on the rise, a high-paying and trending niche draws the attention of affiliate marketers, even those who have never worked with crypto programs.  Let's say, Tesla's investment ($1.5 billion) in Bitcoin contributed to the recent Bitcoin price spike. Success in affiliate marketing is closely associated with a continuous search for new opportunities, new traffic sources, and new technologies. That is why marketers are exploring the crypto niche testing their available traffic sources, trying new ones, testing and tuning advertising strategies on the way.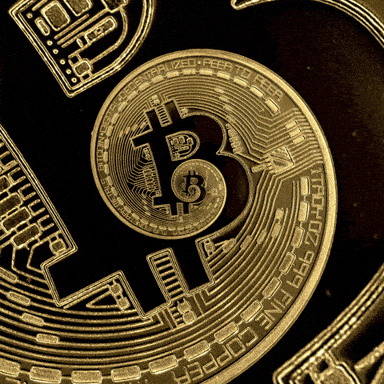 ---
Advantages of Crypto Affiliate Programs
You should be wondering why so many marketers suddenly turn their attention to the crypto niche. Well, the principal reasons are:
Recurring revenue flow (due to revshare option for commissions)
Many opportunities as the niche is still on the rise/growing
High commission rates. The average rate is around several hundred US dollars, but some marketers succeed to get up to $1 000.
A chance to get paid in cryptocurrency
Important to note that two giant traffic sources, Facebook and Google, have already changed their policies and applied bans and restrictions to advertising of crypto-related products and services. Hence, it is important for affiliate marketers to adhere to the existing policies or to implement some avoid-bans tools to ensure success and long-term income.
Let's say, Bitcoin was in the limelight in 2017; since that time the cryptocurrency topic is red-hot. The industry shows branching into several key categories, including ICO, trading, gambling, and betting. More and more companies implement crypto into their existing businesses. Naturally, on the hype, there are many fraud single-day businesses open making marketers worried to cooperate with crypto projects. However, frauds exist in any industry. The right way to avoid being screwed is to research the market, study rankings and reviews. You can join the BitcoinTalk forum, one of the largest forums on cryptocurrencies and blockchain technology. You can follow the most recent updates of the industry, read reviews, exchange experiences with other marketers.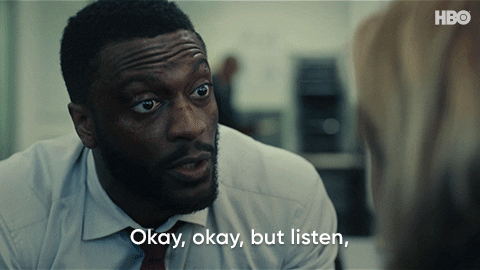 Recently, the number of crypto projects almost tripled, and the majority of them need promotion.  ICO (Initial Coin Offering) offers support different commission models, including CPA, CPL, and revenue share. Various crypto exchanges and crypto trading platforms usually offer revenue share (10-20% lifelong commission, sometimes it can reach 40%) and CPA. Unfortunately, some traffic sources became unavailable for running white-hat crypto campaigns (Google, Facebook, Twitter, and LinkedIn). Optionally, you can still use cloaking to keep off the bans (read case study 1 – Facebook traffic + crypto offer), but you should be proficient enough to get results. Anyway, there are other traffic sources with YouTube in the lead to generate traffic to crypto affiliate programs (case studies 2,3, and 4).    
---
Traffic Sources for Crypto Affiliate Offers
Experienced marketers keep an eye on all key changes in traffic sources, including all restrictions on some types of advertising campaigns. Beginners might find useful the information provided below.
YouTube. As the case studies below prove, YouTube is still an incredibly powerful traffic source. A dedicated channel might become a quite stable income source. Once you make a market research, discover reputable reliable companies, and select a program to promote, you can focus on creating video content. Posted and updated regularly, it will drive more viewers and subscribers. You need to earn trust and prove your expertise in the industry by the quality of your content. If you are considered a reliable and trusted source of information, people will click on your affiliate links. You can go with detailed reviews of crypto exchange platforms and crypto trading platforms, offer comparisons, and even record the trading process. Remember that content should add value to viewers' knowledge and experience.  
Websites/blogs. Websites focused on the crypto market represent a perfect solution for running ad campaigns. As with any other industry, you can create and publish high-quality content with affiliate links to attract visitors. Comparisons of trading platforms and exchanges, documented first-hand experience, detailed reviews of platforms will work pretty well. Add here banner (actually, any kind of display) ads that can provide you with $10-$15 CPM or high CPL+ revshare commissions.  
Push notifications. A great traffic source for the crypto niche. Relatively inexpensive, it should still be targeted. Run several tests to check creatives and landings.
Facebook and Instagram. Direct crypto ads are banned, but there are several ways to promote crypto offers on Facebook. Crypto gambling platforms offer mobile apps for instant games. Facebook restrictions aren't applied to the promotion of applications. Cloaking is another option to run crypto ads.
Quora. Often underestimated, Quora is a great source of high-quality traffic. Answer questions, keep your ranking high. Once you earn a reputation, people will trust your advice and click on your affiliate links.
Reddit. Redditors don't accept open and direct ads, so you need to earn positive karma by being a valuable member of the Reddit community. Then, you can share your experience or provide advice on using a specific service.
---
Target Audience
The popularity of cryptocurrencies is easily explained by the superficial ease of access: you can simply buy a coin. For that, no education and any specific skills are required. People just invest in the hope to "make money". Hence, the general audience for crypto offers is almost the same as for all other "money-making" offers and initiatives. People who look for additional passive income, temporarily unemployed and those, who want to quit jobs and enjoy their lives with a sudden win — make up the target audience for crypto offers. Add here some professionals from the finance niche, so you have plenty of groups to target for your campaigns.  Include in your list middle managers from the financial industry, oil, and construction industries. In other words, you need people with relatively high average income who live in large cities. Generally, you target men aged 25-45, who look for additional (preferably passive) sources of income or investment.
As for the preferable GEOs, rely on the most recent data. Always check where the crypto niche is trending at the moment. As experience shows, top locations can vary from month to month. Let's say, Tier 1 countries demonstrate quite stable interest in the crypto market: US, CA, AU, UK, Fr, IT, DE, NT, and PT. Tier 2 countries are also in for the crypto: JP, RU, PL, SE, GR, MY, ZA, etc. the surprise comes with some Tier 3 countries, including BR, CL, and TH. The APAC and EMEA regions have proved their huge potential in the crypto market. Some experienced marketers prefer working with Tier 3 countries: lower costs with the same high payouts.  
---
Aspects to Consider While Choosing a Crypto Offer to Promote
To run successful campaigns, a well-developed strategy and thorough planning are required. It includes:
Market research. To avoid any possible problems, look for regulated and reputable companies.
Study the selected companies in terms of quality of their services, available languages, quality of marketing materials, and customer support. Compare GEOs, payouts, and conversion rates.  
Consider available traffic sources: what sources can work for the targeted audience, available marketing tools, and instruments.
Carry out A/B tests always.
---
Tips and Tricks for Promoting Crypto Offers
You need to be ready that conversion rates in the crypto niche are much lower than in other industries. Sometimes you have to run a campaign for 3-5 days to get the first conversion. That is why tests and optimization are required.
Budget. To run a campaign on a large scale you have to be ready for initial expenses to prepare and run the campaign. However, an optimized campaign will pay off lucratively. Without a good-converting funnel and a landing page, you can waste your money. Don't forget to include the testing budget in your planning.
Use several traffic sources. To avoid failure, combine several traffic sources. For example, high-quality content with affiliate links can be supported by the dedicated YouTube channel and Quora.  You can try with broader campaigns, then — narrow them to the most responsive audience and traffic source.
Prelanders aren't necessary, but they can increase the conversion rate by filtering out non-motivated audiences.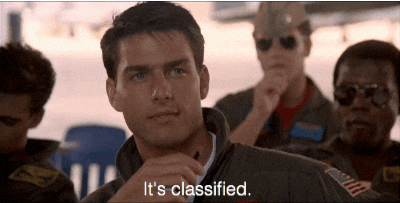 ---
Case Study 1: How to Earn $6 500 on a Crypto Offer with Facebook
This crypto offer case study was provided by the marketer who decided to drive Facebook and Instagram traffic to the crypto offer. Pay-outs were promised quite high, so the marketer couldn't miss a chance to raise some money.
Network: PrimeXBT
Affiliate offer: PrimeXBT
Traffic source: Facebook and Instagram (target)
Expenses: $10 000
Total revenue: $16 500
Profit: $6 500
ROI: 67%
The first task was to select GEO. Based on previous experience of working with quite risky expensive countries, the marketer set his choice on the United Kingdom, Canada, and Australia. The United States traffic wasn't accepted for this offer (to be precise, traders from the US weren't accepted for the affiliate offer).
The second important challenge was associated with Facebook cloaking as the offer was grey. But it was worth it. The strategy looked as follows: three countries for one campaign with 6 groups for each one and three groups were devoted to a wide audience (men aged 25-55), then groups with more focused interests (cryptocurrencies, trading, and mining) were added.
Creatives were changed and updated on the way as they were banned from time to time.
For example:
And another variant:
As for the landing page, only one was selected and all the traffic was driven to it. At first, the situation seemed risky, as money was spent but there were no deposits. After 4 or 5 days, deposits started appearing and kept coming for the entire month as ads were running.
The marketer notes that the competition for driving traffic to crypto offers from Facebook isn't very high (probably, due to the tiresome cloaking), so the traffic volume was impressive.
The average cost per click was $0.23 for the selected GEOs. There were around 50 campaigns uploaded with an average conversion of 0.6% (or 165 clicks per registration).  The conversion rate (from registration to deposits) was 8.5% (1 deposit per 12 registrations). In total, there were 22 deposits for 43 000 clicks.
The ROI was around 70% — well, not the highest possible but not bad at all. For tier-1 countries, affiliates can get up to $1 000 for the CPA, but this rate is for marketers that provide pretty high volumes. In this specific case, the marketer receives a 'small revshare' as a bonus.  
---
Case study 2: How I Used Affiliate Marketing to Earn $50 000 in Free Bitcoin
Buildapreneur (Spencer Mecham) shared via his YouTube channel his secrets about earning on crypto affiliate programs. The video highlights the long-term strategy applied for the Coinbase affiliate program.
To begin with, the payout rate wasn't shockingly high; on the contrary, it was very modest ($10 in Bitcoin for a sale) but it was enough to earn $50 000 per year using YouTube videos.
Spencer revealed his own approach to earning cryptocurrency as an affiliate. He insists that you don't have to be a crypto-guru to ensure continuous crypto flow. Well, Spencer's strategy includes only four steps:
Google trends. This tool helps to discover the hottest topics people are interested in and the keywords they use to find the information.
YouTube videos. First, he did thorough research and studied the competition. Then, he opened his own channel and began recording videos. Spencer emphasizes the importance of high-quality content to present in videos, clear explanations, and detailed descriptions based on long-tail keywords.
Filming videos, a lot of videos. You earn more trust (and subscribers) if you post videos regularly. You can talk about different cryptocurrencies, blockchain technology, crypto exchanges, and crypto trading.  
Affiliate link in description to every video.
Spencer explains that building a solid system that allows earning passive income ensures your growth and scales up your commissions. A $10 commission doesn't sound impressive but through the year it resulted in earning a solid $50k.
---
Case Study 3: How I Made $10 500 in Bitcoin with a Crypto Affiliate Program
Yet another case study from the owner of Rules for Rebels was posted on his YouTube channel. He tells about his experience of working with the Binance.com affiliate program that topped up his account with 0.28 Bitcoins in a single day.
As you see from the screenshot, Binance offers a 20% commission for referring new clients to the platform. In fact, your rate might jump to 40% under the condition of a $500 BNB purchase. If you're deep into the crypto market, you can drastically increase your earnings from affiliate programs by getting a 40% commission. In the case of the crypto trading platform Binance, the affiliate program and the referral program are combined into one, so there is no need for marketers to open two separate accounts for affiliate and referral programs — you earn money via a single account.
The commission might sound not high, but the good point here is that this program offers a lifetime commission. That means that every time your referral trades cryptocurrencies, your account is topped up. In the very beginning, to attract more people to the platform, affiliates can even give away a part of the 20% commission to their referrals as a stimulus for further promotion of the program and increasing total earnings. For example, your commission is 20% from referrals' trades. You can give away 5%, so that you will earn 15% from referral's trades, and your referral will earn an extra 5% from his future referrals.
Actually, earning $10 500 in a single day sounds awesome but you should realize that behind the obvious ease of getting passive crypto income there is plenty of work, including market research, tons of regular video updates (again, the key traffic source was YouTube), and continuous tuning of the ad strategy.  However, the screenshot below proves that earning cryptocurrency via crypto affiliate programs is real granted that you keep your audience updated and well-informed. Yes, as long as you invest some time into building trust, it will pay you off by clicks on your affiliate links.  
The cryptocurrency market is volatile, but it is again on the rise in 2021. The screenshot above shows how much the owner of Rules for Rebels has succeeded to earn (in Bitcoins and in US dollar equivalent) in a single day from the crypto affiliate program.  
---
Case Study 4: How I Made $8 482.88 in 24 Hours with Cryptocurrency Affiliate Programs
One more case study provided by Affiliate Watch via YouTube channel shows that crypto affiliate programs can be very lucrative. The marketer earned almost $8 500 in a single day with the BitMex affiliate program. The commission rate varies from 10% to 20% and depends on the trading volume of your referrals. Again, a life-long commission ensures passive income from all trades performed by your referrals as long as traders stay active.
The screenshot above shows the affiliate dashboard: the marketer's commission is 13%; his referrals' total turnover for a day is 2 973 XBT, the Bitmex earned 1.6822 Bitcoin from the traded volume, and the marketer got 13% from BitMex's earnings, which is 0.2347 Bitcoins (that is equivalent $8 482 based on the current Bitcoin exchange rate).
---
Conclusion
With the crypto market booming and an increased number of ICOs, exchanges, and trading platforms offering affiliate programs, this is the high time to get your share from the crypto market. Whether you want just to get some passive income or to earn some free Bitcoins without purchasing them, the market offers numerous opportunities to reach your goals. At the beginning of 2021 Bitcoin became one of the most trending topics. With all the hype around, people from all over the globe get interested more and more, some of them use crypto exchanges to get cryptocurrencies or participate in crypto trading. With proper planning, you can get your piece of the 'crypto-cake'. Just to remind: as of March 31, 2021, the exchange rate for Bitcoin is as follows — 1 Bitcoin equals $58 259.