No business can ignore email marketing because this evergreen tool is much more powerful than some marketers have ever considered. All the buzz that this type of marketing is dead indeed is nonsense. The massive email contact list is a valuable asset and a huge advantage to any webmaster or marketer. But even a small email database of engaged subscribers can help you earn money. When to start monetizing the email list? If you have an active and responsive audience of a few hundred readers, you can begin with some relevant offers.
However, monetizing the email list might seem a challenging task, particularly for the beginners. In the meantime, e-mail marketing is a cost-effective and persuasive marketing tool. It's all about persistence and a marketing mindset. 
Note: marketing mindset is not about direct sales, it begins with building trust and loyalty.
If you ask well-known marketers about the ways they monetize their email lists, their approaches will differ significantly because there are numerous strategies to extract money from your database.
Below you will find a compilation of different methods and views on how to monetize your email database.
---
Email Marketing Statistics
In terms of email marketing credibility, numbers speak for themselves.
According to Statista, 2020, in 2019 the number of global email users was 3.9 billion and it is expected to grow to 4.3 billion users in 2023. Moreover, if in 2019 293.6 billion emails were sent, this number is likely to increase to more than 347.3 billion in 2022.
Despite numerous new forms of communication email marketing is stronger than ever. Hence, both small businesses and large corporations can't ignore the potentials of email marketing campaigns.  
One of the indisputable benefits of email marketing is its high return on investments. Every $1 invested in email marketing has an average return of $42.
E-mail occupies the 3d rank in the list of the most popular content distribution channels (87% of marketers use email marketing) after social media (91%) and a website/blog (89%).
The average email open rate is 20.8%, but the open rate for email with personalized subject is 50% higher.
Mobile optimization shouldn't be underestimated: 88% of smartphone users check email from their phones; 42.3% of recipients delete a not optimized for mobile email , 32.2% read it later on desktop; 75 % of Gmail users access their email via mobile devices.
2 main directions to capitalize on your email list include:
Promotion of your own services and/or products.
Promotion of someone's products and services.
---
Case Study on Email Marketing (Special Edition)
Before discussing methods of extracting money from your email list, have a break with a practical example of quick-witted businesses that used humor to get more clicks on their email. Well, not all types of humor are applicable in business; however, some companies have incorporated humor to take their email marketing to the next level.
Huckberry used gentle and well-timed humor to trigger potential customers. Here is the subject line they used (yep, it's 2020: COVID -19, global lockdowns, quarantine, and Zoom-meetings):
Since most of the business was conducted online via Zoom due to the coronavirus, Huckberry brings up a relatable subject that makes people open the email without a moment's thought. In fact, it was a promotion of the spring collection of shorts:
The company mentions the work-from-home subject in descriptions of their products: "as comfortable as lounge shorts around the house" (above) and "looks great on Zoom" (below).
Actually, it is not the first time the company used humor to attract its subscribers and potential customers. This kind of subtle humor or rather relatable humorous situation increases the email open rates and, consequently, the conversion rates too.
---
Best Ideas to Monetize Your Email List  
Time-limited special offers and exclusive discounts. Keep in mind that all promoted products (both yours and not yours) and services should offer value to your subscribers. Before launching a new product, arrange special discounts and offers for early-bird customers. Tell about your product and how people can benefit from it.
Tripwire marketing. This method means establishing a "warm-up" for the seller-customer relationships with subscribers via affordable offers (in the range of $5-$50, but some marketers recommend to use offers with the price lower than $10). In fact, this strategy is considered as one of the most effective in monetization of your email list. No doubts, you've heard about ClickFunnels and Russell Brunson's success with upselling his products. You can implement the same strategy for people who got interested in your free bonus or purchased one of your products. The idea is like in fast-food restaurants: you order a sandwich, and they offer you to purchase the "combo", adding a drink, a salad, etc. This is upselling.
Affiliate marketing. A great method to generate online income. Many companies happily pay marketers and webmasters commission for selling their products and services. Whether you work with a brand directly or through an affiliate network, e-mail might become a powerful tool to generate traffic to an affiliate offer. The important aspect to consider is whether your email subscribers are interested in the product. If most of your subscribers are digital marketers, they are very unlikely to get interested in, for example, dog food or a tennis course. So, while looking for an affiliate offer to promote, make a wise choice.
Coaching and consulting. Neil Patel, Forbes Top 10 Marketer and NY Times Best Selling Author, considers coaching as one of the best ways to monetize your e-mail addresses. The major reason why becoming a coach in your industry can help you earn extra income is because people want to learn new skills, or improve in certain areas. Add here promotion of webinars. Whenever you plan a new webinar, inform your email subscribers about the upcoming event and give a link to the registration page. In some cases, up to 75% of sign-ups may come from the email list. The more sign-ups you get, the more chances to sell the product during the webinar.
Downselling. In case, a customer wants to cancel an order, you can set an e-mail autoresponder to automatically offer another option, with similar characteristics but lower-priced. It is highly recommended to provide the warranty and return policy to give your customers peace of mind.    
Selling advertising space in your newsletter. If you have an impressive list of 3000+ subscribers, you can earn money on providing advertising space to some businesses. Somewhat similar to affiliate marketing in a way that you promote a business, but in this case you get a fixed rate for renting the space and don't care about the conversion of the traffic. Some resources might ease this task for you; try Paved or LiveIntent.
Monetizing the "Thank you" page and Welcome email. Naturally, you make a Thank You page for those who sign up for your newsletters. This page can be used to draw attention to some offers (for example, tripwire offers). The same tactics can be used in the Welcome email, which subscribers receive after the confirmation.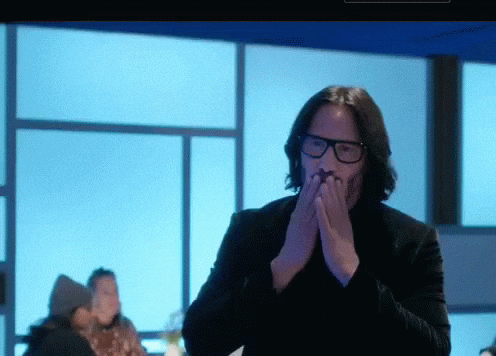 Paid newsletter. Create special, exclusive content that you can offer for money. Needless to say, that content should deliver tons of value to those who agreed to pay. This is kind of a "membership" fee that adds up monthly.
Share free content from others. The good thing is that you don't need to create content, you just share high-quality e-books, whitepapers, or subscriptions and get paid. Recipients just need to fill in a form to get access to the content; you are paid for every lead. Hence, you should be very picky with your recommendations not to get subscribers.
Renting or selling your email list. Well, maybe it's not the best option (in fact, it's the worst and in most cases illegal) to monetize your email list. There are many businesses out there to rent or buy an e-mail list with legitimate subscribers. However, there might appear legal implications. You should be ready for unsubscribes and complaints.
Note:  

"Word of mouth". This is one of the oldest yet effective marketing strategies. Personal recommendations are always considered more trustworthy than any advertising. Ask your subscribers to share the information about your services and products with their friends, family, and colleagues. This might be done by sharing your social media feeds. You may consider trackable referral links and awards (in the form of bonuses, discounts, prizes, and so on) for referrals.
Segmenting of the email list. Divide your subscribers into groups following previous purchases, level of activity, etc., so that you can tailor your content and offers. This strategy allows you to increase open rates and decrease the number of unsubscribers.
---
How to Build an Email Database (from Subscribers to Customers)
Create a free product (something that your readers would be interested in): e-book, training videos, workbooks, webinars, templates, etc.
Promote your website and products on social media platforms, YouTube, Pinterest, etc. Share links to free unique content, e-books, and training courses, which are available through a simple sign up form.
Keep your subscribers engaged. Questions and polls work well. The target is to keep communication with your subscribers.
Now, when your audience knows you better, you can begin to promote your offers, paid subscription to the exclusive material, consulting services, and affiliate offers.
---
Conclusion
As for new trends in email marketing, gone are the days of simple and standard newsletters. You need to fuel users' engagement. Interactive content is helpful: videos, GIFs, sliders, etc. Some marketers report that click rates can increase by 300% for interactive emails. And do not forget to optimize them for mobile devices.
Despite the variety of methods to monetize your email database, make sure that you provide your subscribers with more value, in other words, you give more than you take. Some marketing experts insist on implementing a rule of 75/25: you give away 75%, while you use 25% for selling something to your readers.  
With proper use, email marketing can work wonders and become a crucial tool to elevate the performance of marketing campaigns.